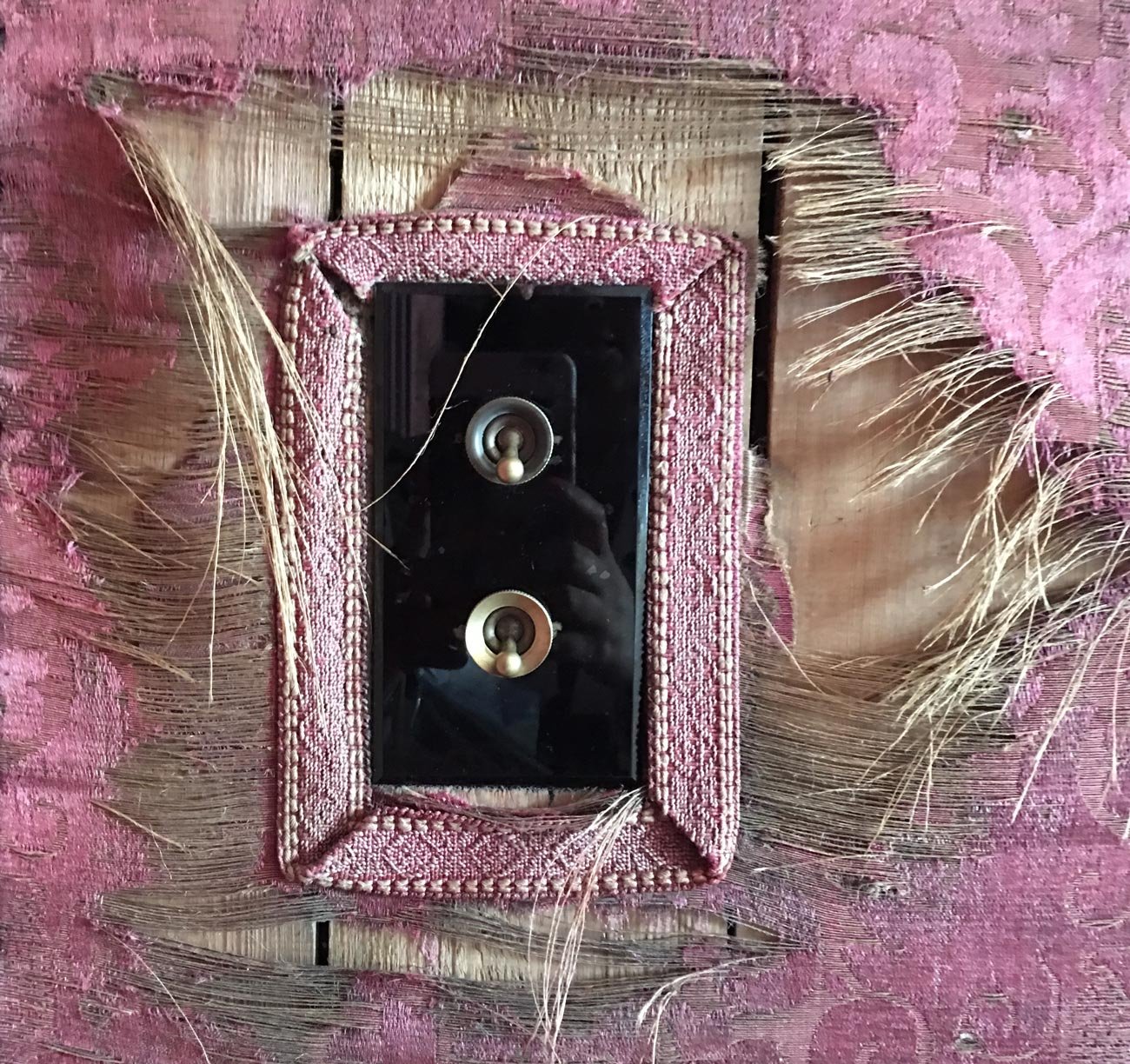 Opera and dining with the Duchess in the woods.
Attending the Grange Park Opera feels like being one of the selected few invitees at a secret aristocratic British garden party ...with the Opera as a bonus.
On a grand estate with the glorious 14th Century manor that once belonged to Duchess of Roxburghe.
Drink champagne, play hide and seek in the formal gardens with secret corners and the majestic crinkle crankle wall.
In the interval, picnicking in the Rose Panterre or on the Croquet lawn is a picturesque alternative to dining with the Duchess in her Manor or the irresistibly romantic, Walnut tree in the Orchard.
Once intoxicated with so much beauty, you might just make it to the opera.
Drinking in the Walnut Tree in the orchard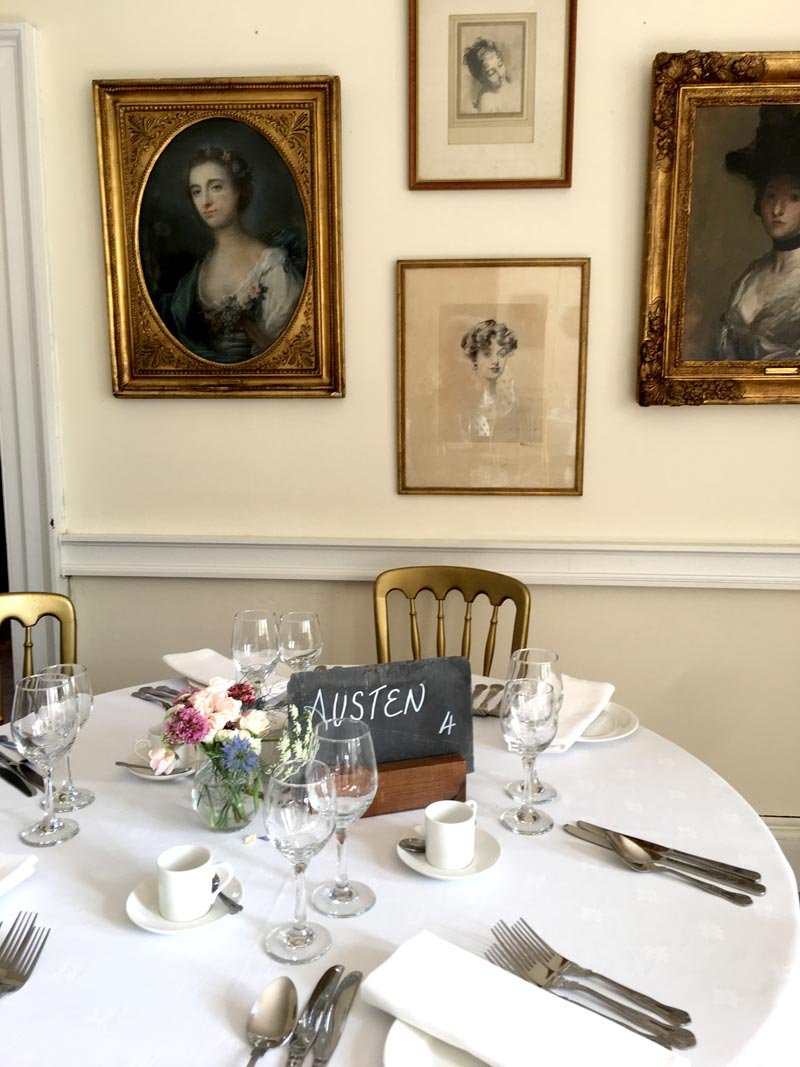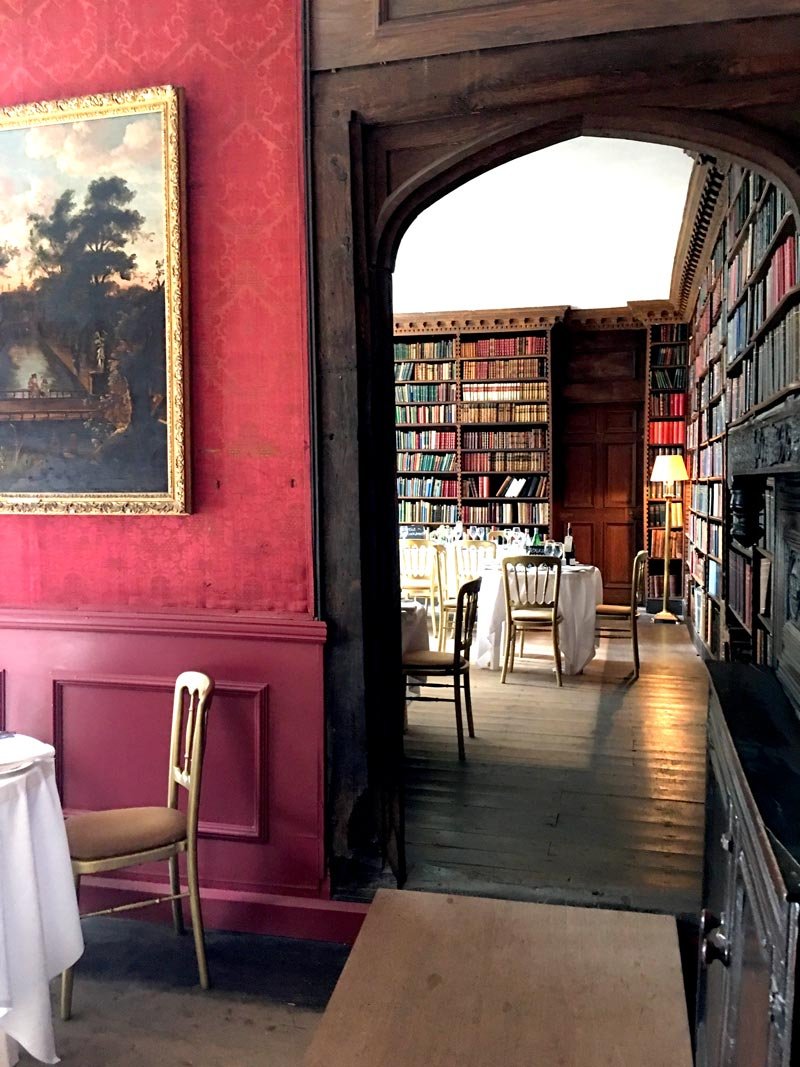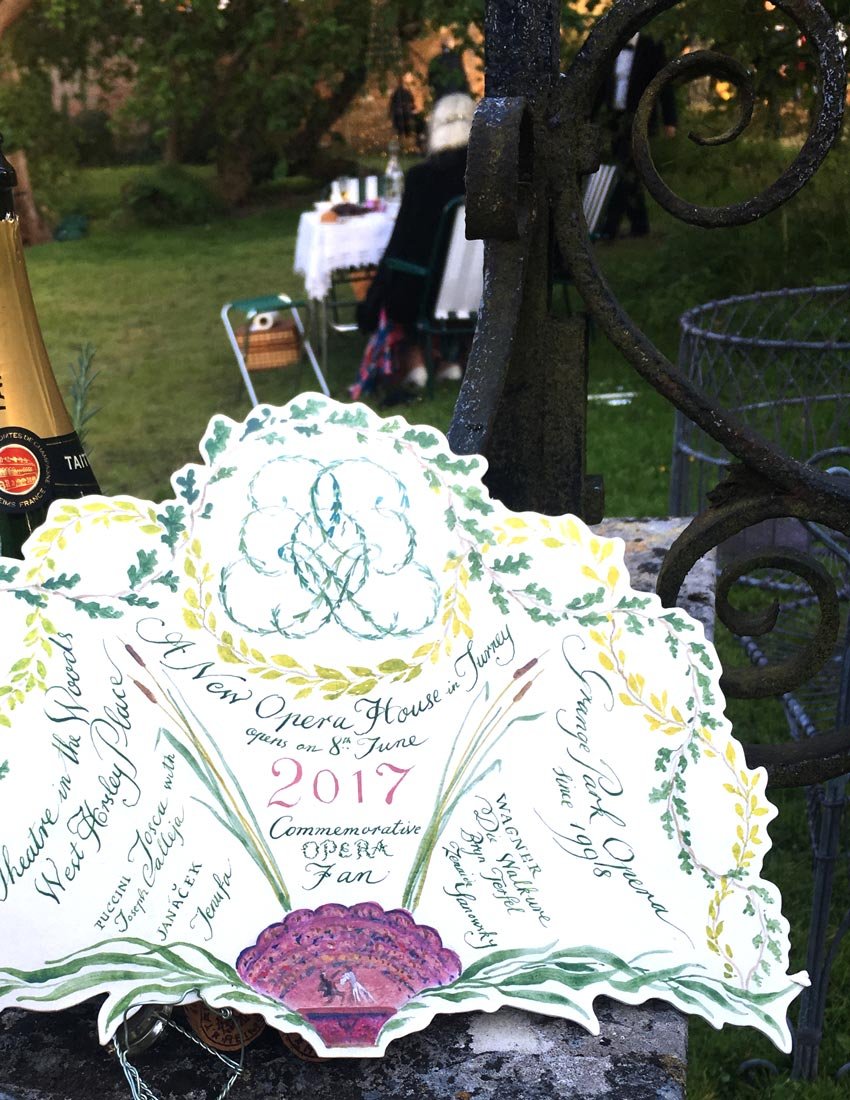 Hand painted commemorative opera fan by Royal artist Alec Gobbe.