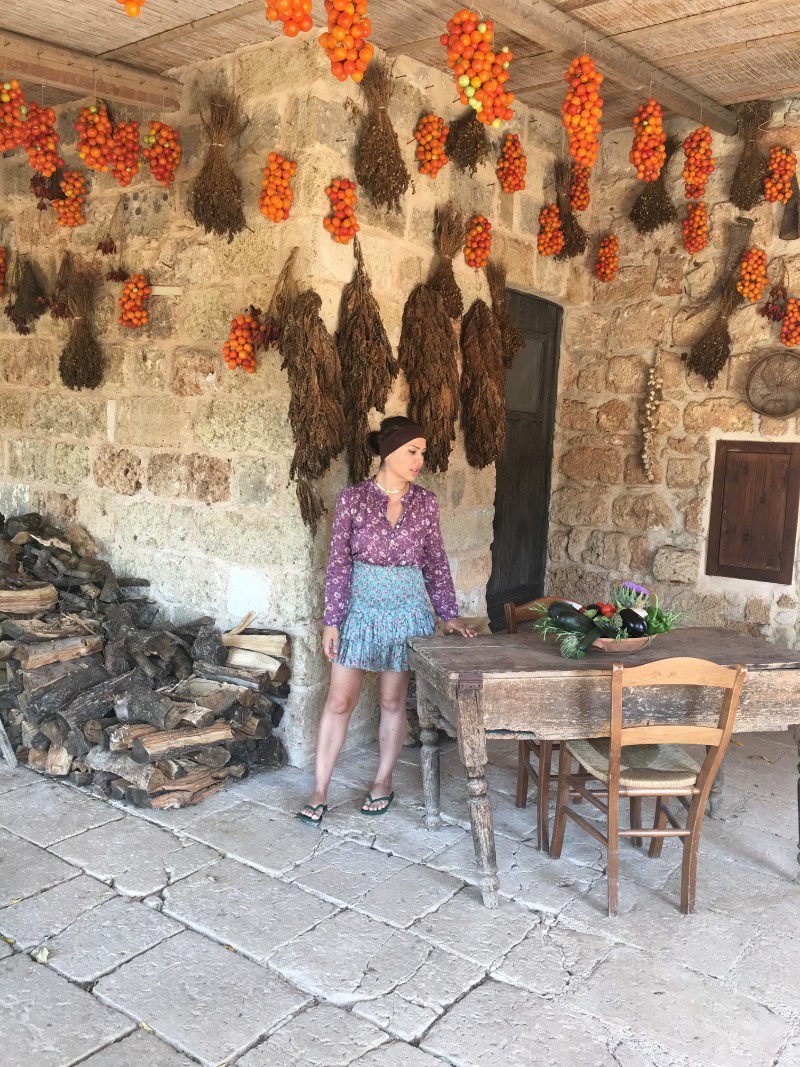 Driving through a dirt road that wafts through miles of ancient olive and fig trees, in the heart of Salento, I am fantasizing about living out my
'chic peasant girl' lifestyle
a la Sophia Loren, circa 1967 in C'era uno Volta.
And the delectable slow food experience that awaits me at Le Stanzie ...
A Masseria* complete with pomodora pendula - hanging tomatoes picked in July and used throughout the winter, an assortment of cows (all milked by hand), goats, chickens, pigs, oversized terracotta pots storing black chickpeas and black-eyed beans, rustic tables with checked linen cloths and ...
of course, the Italian poetry of washing line drying in the Salento Sun ...
This field-to-plate farmhouse restaurant serves rustic masterpieces, all ingredients grown on the farm itself.
From homemade ricotta, mashed broad beans tasting, to chunks of horse meat, grilled vegetables and pittule.
Sophia would feel right at home, writing poetry, whilst baking bread in the stone oven.
*A Sixteenth Century rural farmhouse
Tip: Visit the chic little bar Farmacia Balboa nearby in Tricase, a farm-to-bar, owned by Helen Mirren and her filmmaker husband Taylor Hackford.