Scottish Highlands Memoirs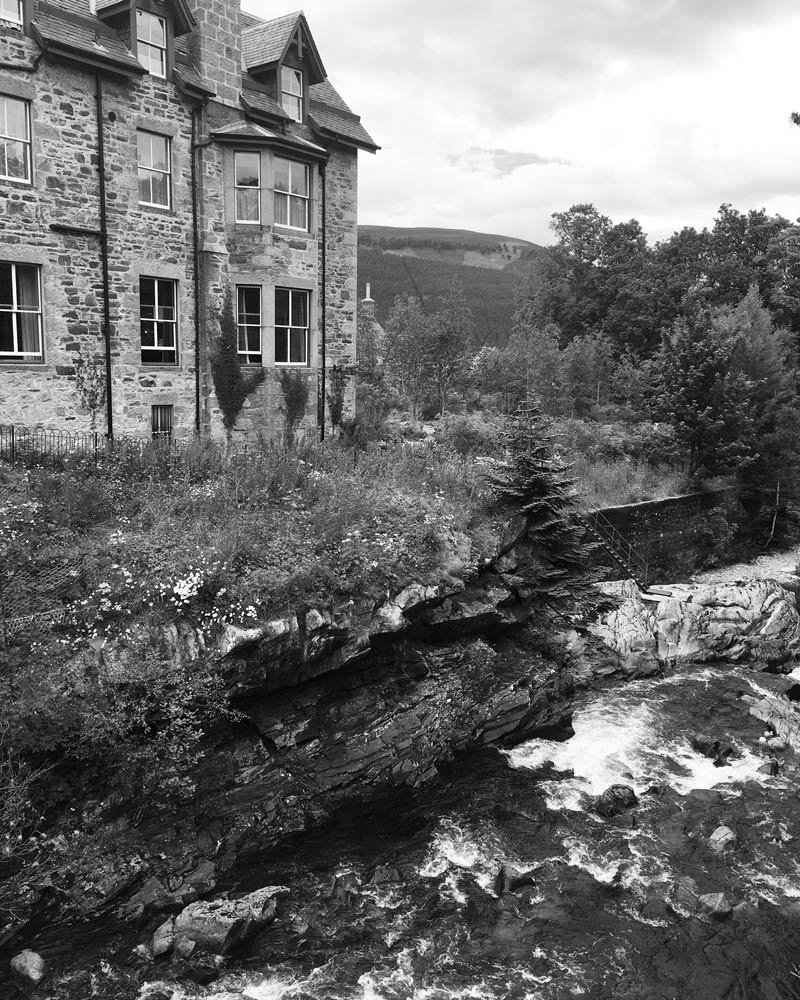 Scottish Highlands Memoirs
The Fife Arms, Cairngorms
"Her rocks, her hills, are kindled now.
Her nature and thy light combine,
And manifold in her art thou,
Her loveliness a part of thine."
From: A Girl in Love
The only book of poems by Nan Shepherd : In the Cairngorms
A spiritual & geographical solo adventure.
Cairngorms - The living Mountain, represents both elemental beauty as well as metaphysical mystery.
A majestic ride guided by my Ghillie*, in The Fife Arms Land Rover, (decked out in bespoke tartan), combined with an on the road whiskey tasting, feels very Prince Charles-in the-Highlands indeed.
The Fife Arms is an artistic, Scottish Highlands fantasy. It feels like a member of the Royal family is in hiding here.
Injected with the electric weirdness of the Victorian era, and topped off with a Hauser Wirth art collection.
Its magnificent.
Located in Breamar village, and a few miles from the Queen's Balmoral.
From reading art books and drinking Royal Lochnagar by the fire, in Picasso's Mousquetaire corner, to a picnic packed by my Ghillie to explore the Highlands on foot, everything I love is here.
I can still smell the divine Hay Absolute and Bell Heather, from their heavenly scented Albamhor Highland Botanicals - Scotland bottled in a chic mint hued ceramic.
Pour terminer, I write my memoirs in the Fife Arms' hand sewn notebooks at dinner.
Listening to the River Clunie, surrounded by wild grasses, the resinous shadows of old Scotch pines and the distant smoke of burning peat … life here is one big Scottish Fairy Tale.
** gil·lie/ˈɡilē/noun noun: ghilli
in Scotland, a man or boy who attends someone on a hunting or fishing expedition
MOST IMPORTANT TIP: Live out your wildest The Crown fantasy in your own Sottish Highlands story.
TIP: Most Poetic rooms to stay are the Croft rooms, Artists Studio or the majestic Royal and Victoriana suites.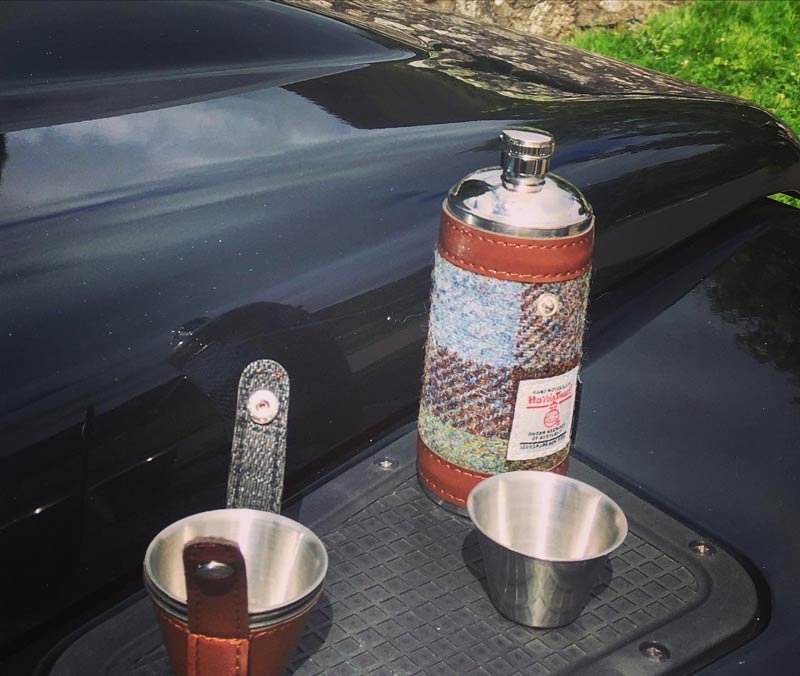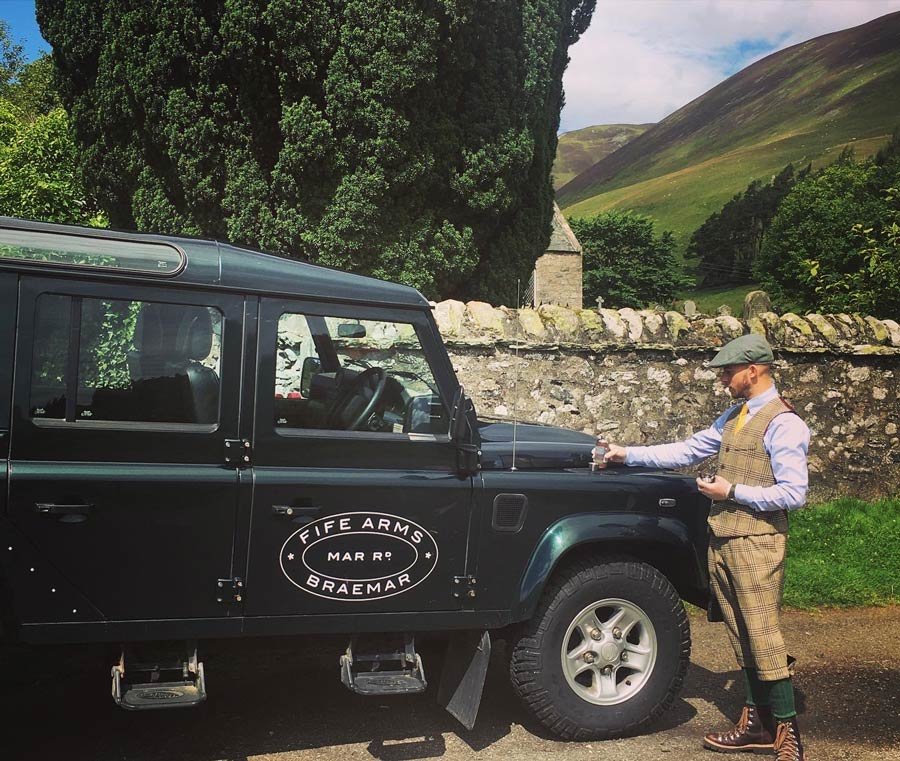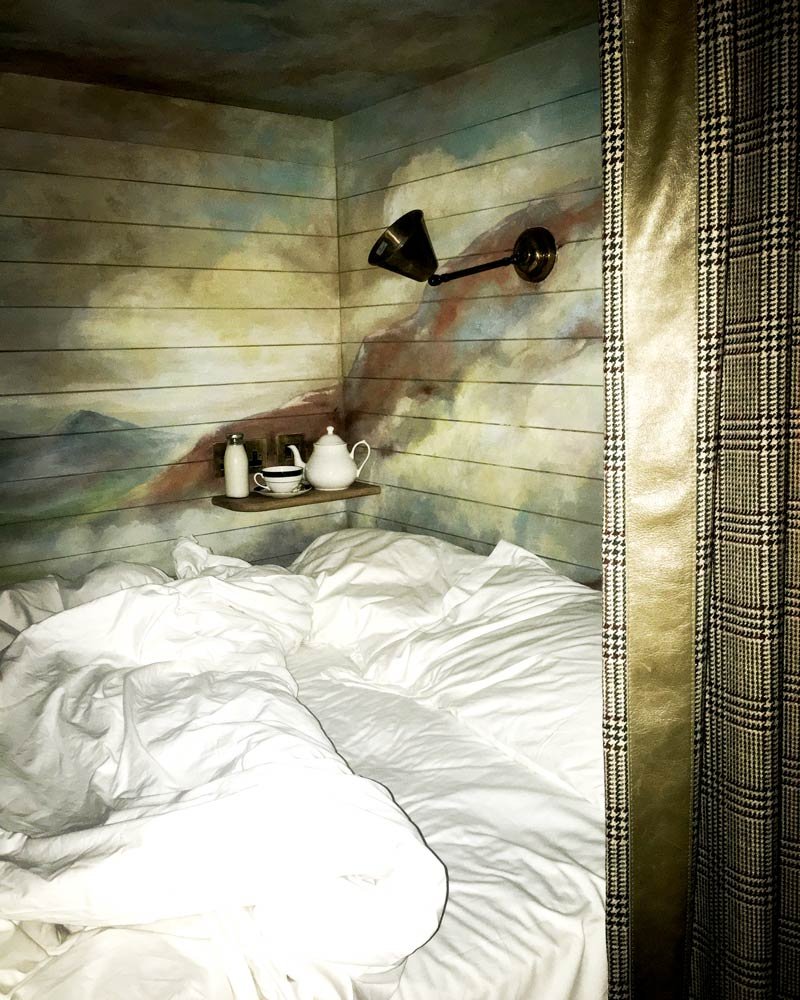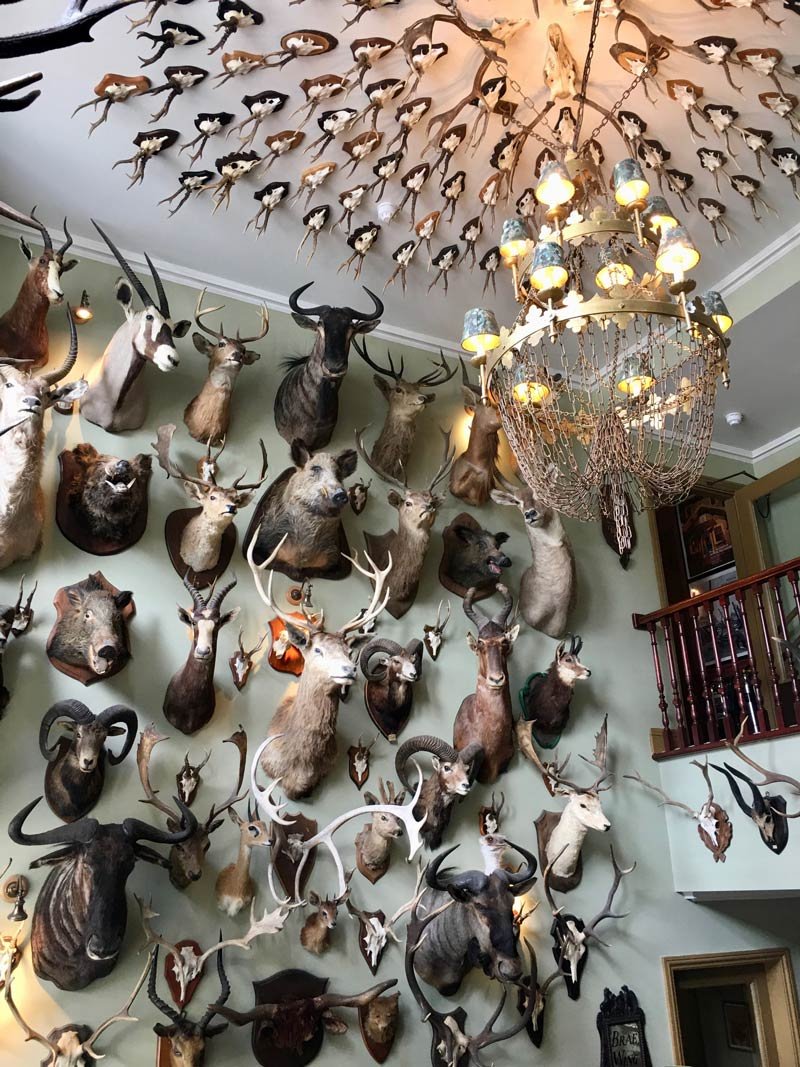 Lucien Freud sitting corner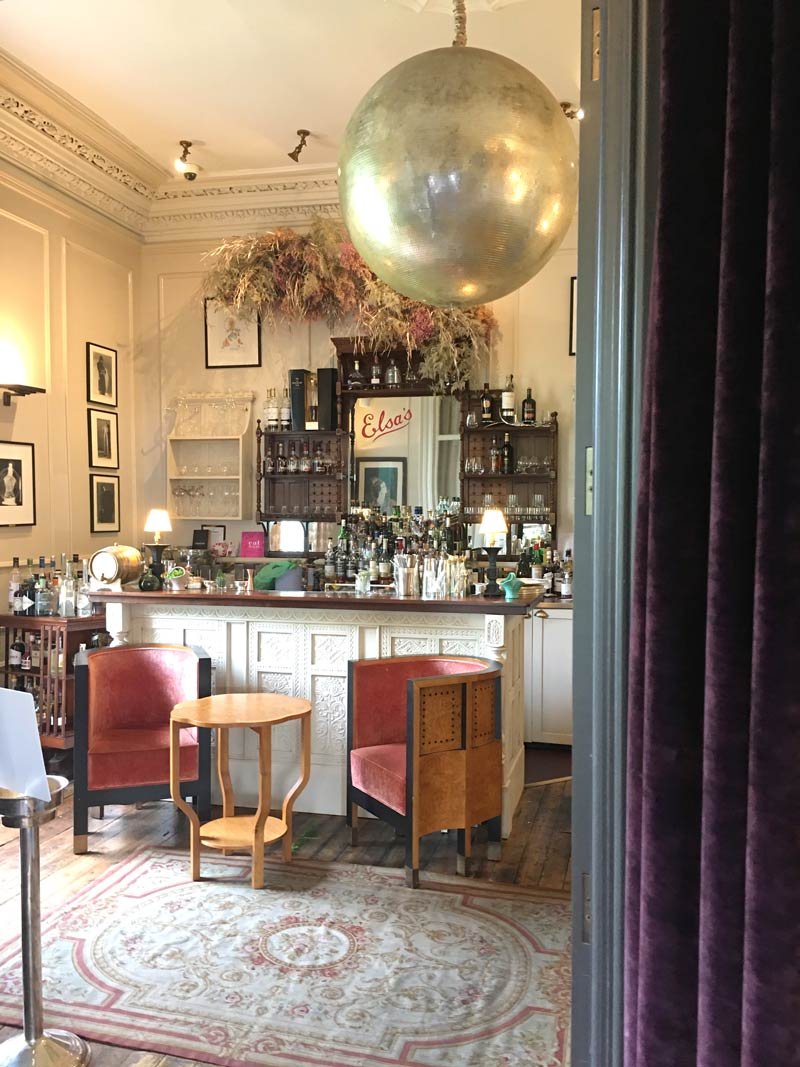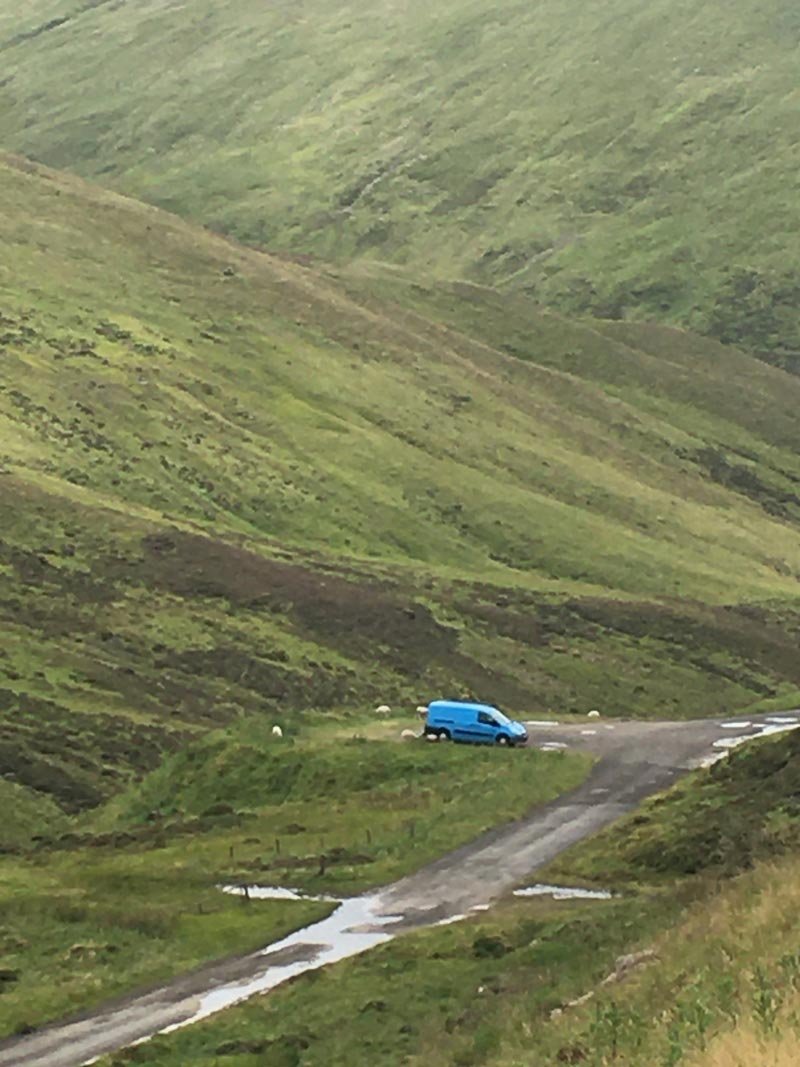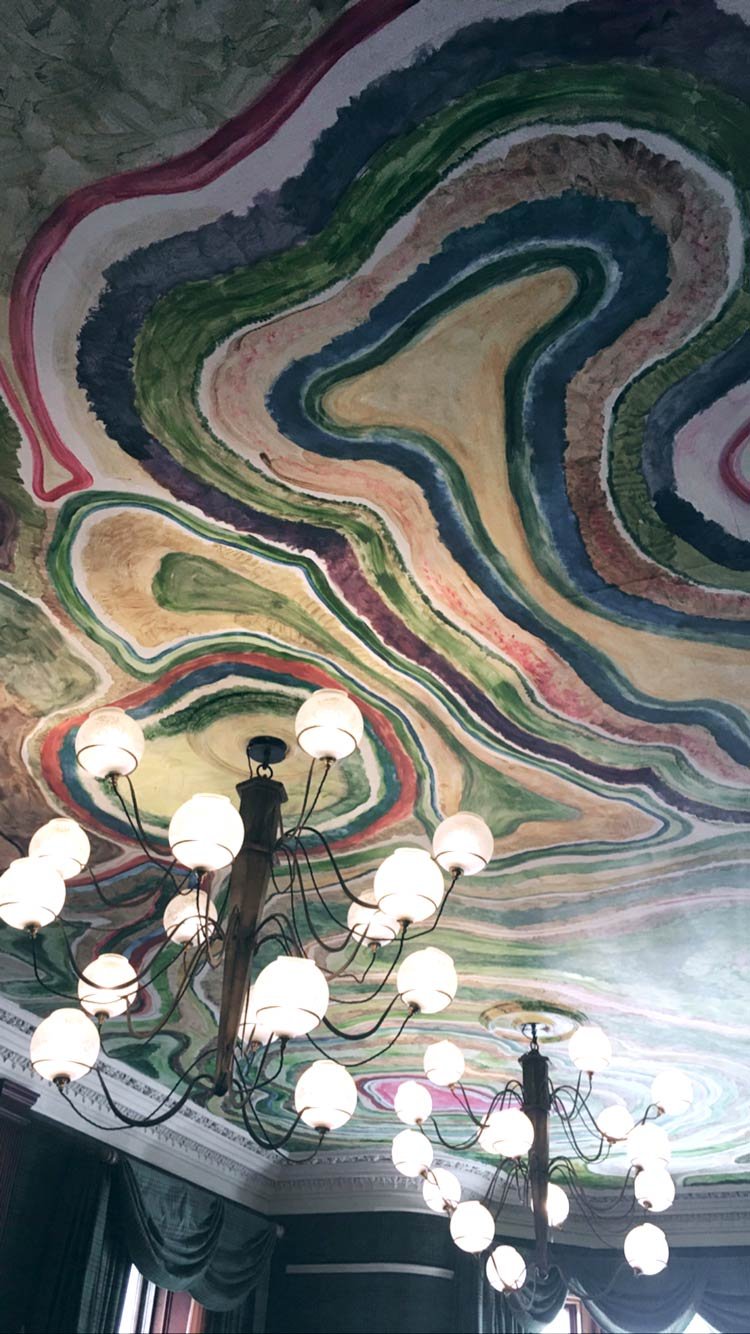 Scottish Christmas on a plate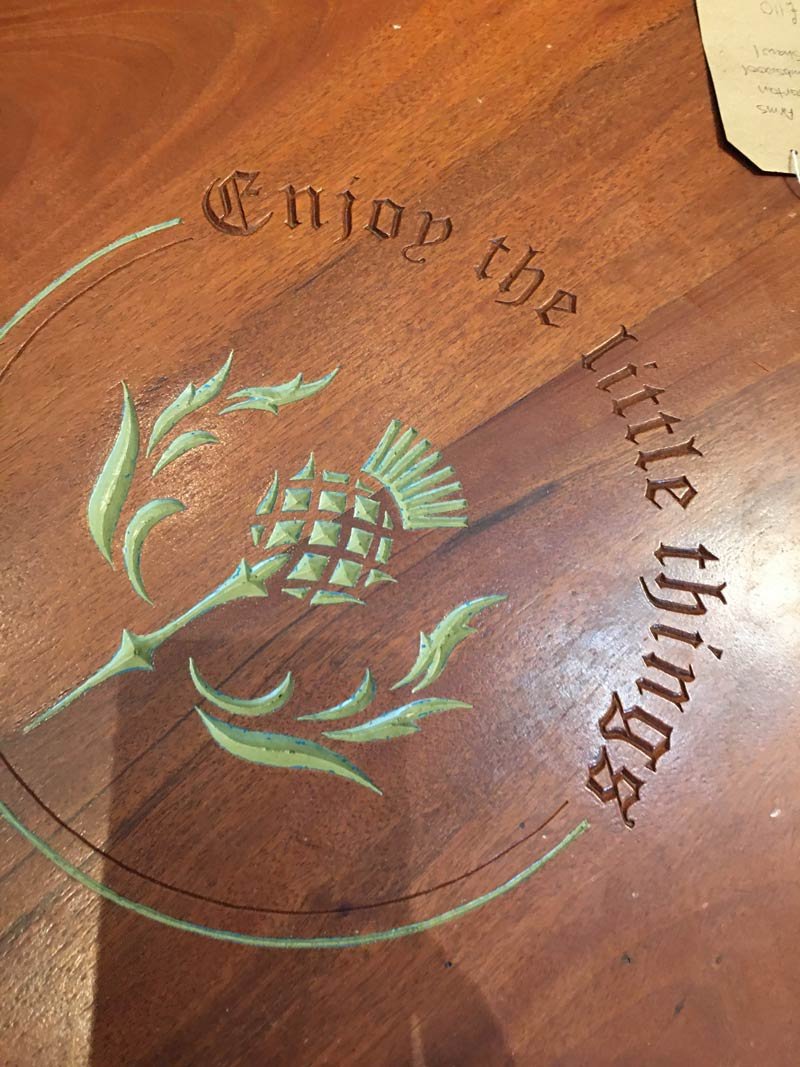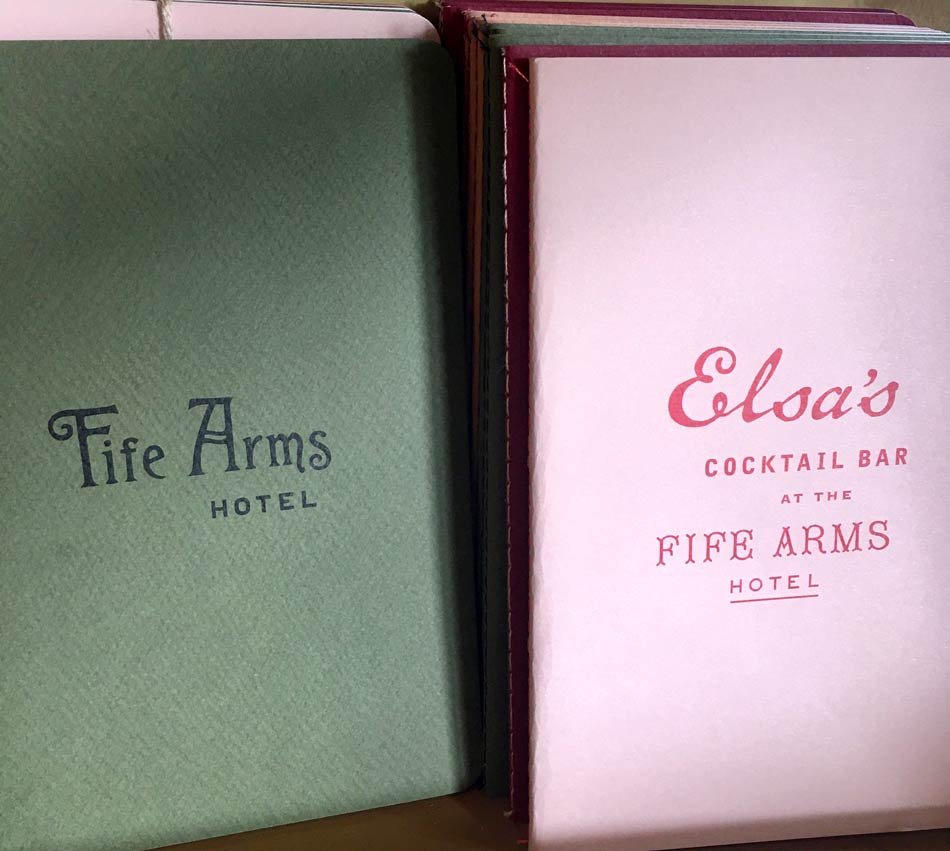 The key book library at reception